Český Krumlov, south Bohemia's fairy tale city

Český Krumlov is quite possibly one of the most beautiful cities in all of the Czech Republic. In recent times it has become one of the top destinations for many tourists due to its picturesque castle, set high a rocky cliff, seeming to hang on by a thread. The beautiful pink tower at one end of the castle seems fit for any princess, Rapunzel in particular, and offers all visitors the most amazing, spectacular view of the city including the Vltava River, which snakes around in a huge 'S' curve. In the summer it is the perfect place to enjoy a relaxing boating excursion past the quaint old, red-roofed houses. In the winter, the Christmas Markets are in full swing and offer lots of traditional gifts, snacks and hot drinks.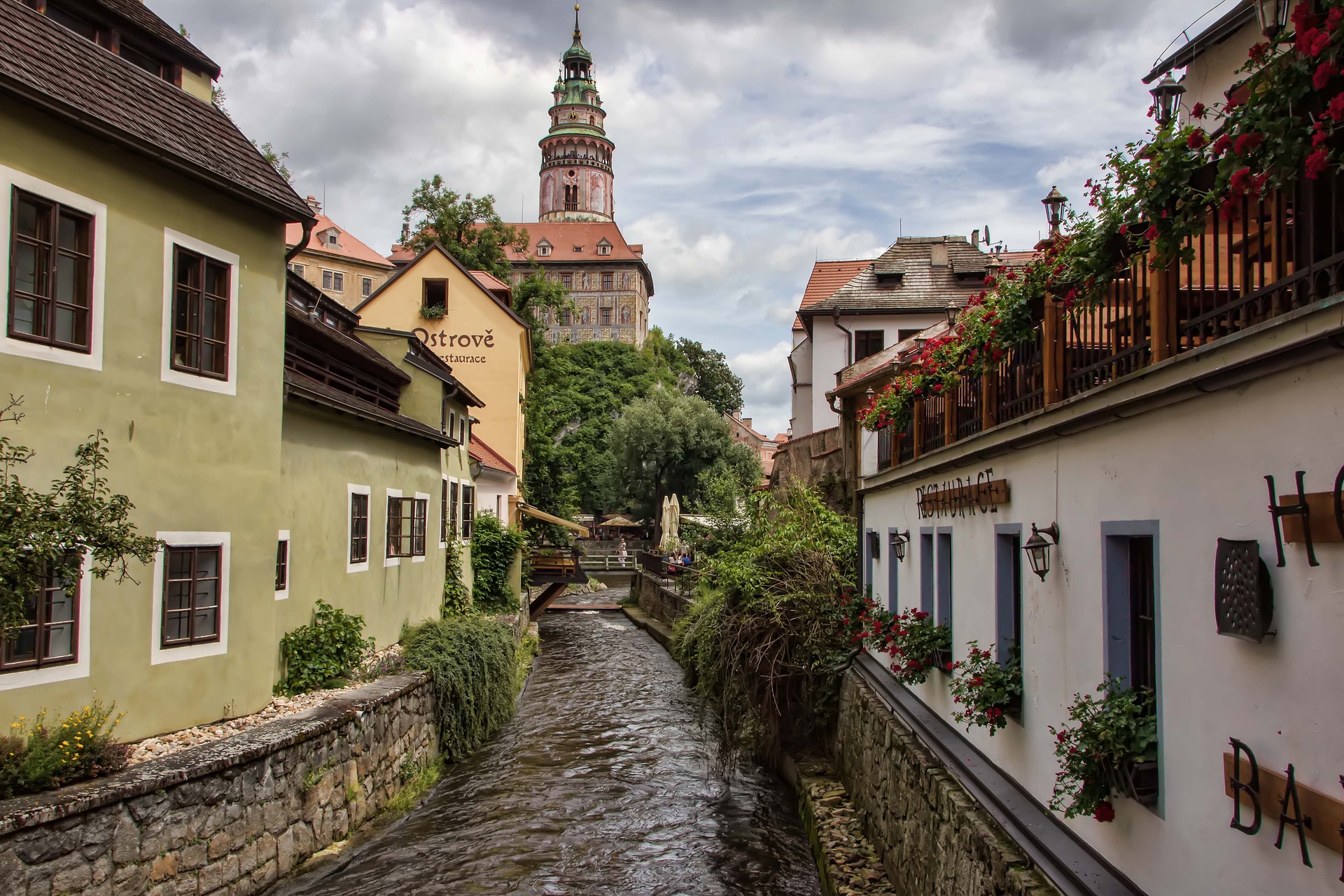 Fairy Tale City

Walking through the streets of Český Krumlov you might feel as if you are reliving one of Hans Christian Andersen's stories and that you might come upon a poor maid looking for her lost glass slipper or a prince rushing off to find a princess in a glass casket. While none of that might actually happen, you will be pleasantly surprised as each twist and turn of the streets and lanes leads you down another magical path. You'll pass small artisans shops full of handmade wonders, restaurants and cafes which will tempt you with their smells and art galleries which display the work of many local painters and sculptures.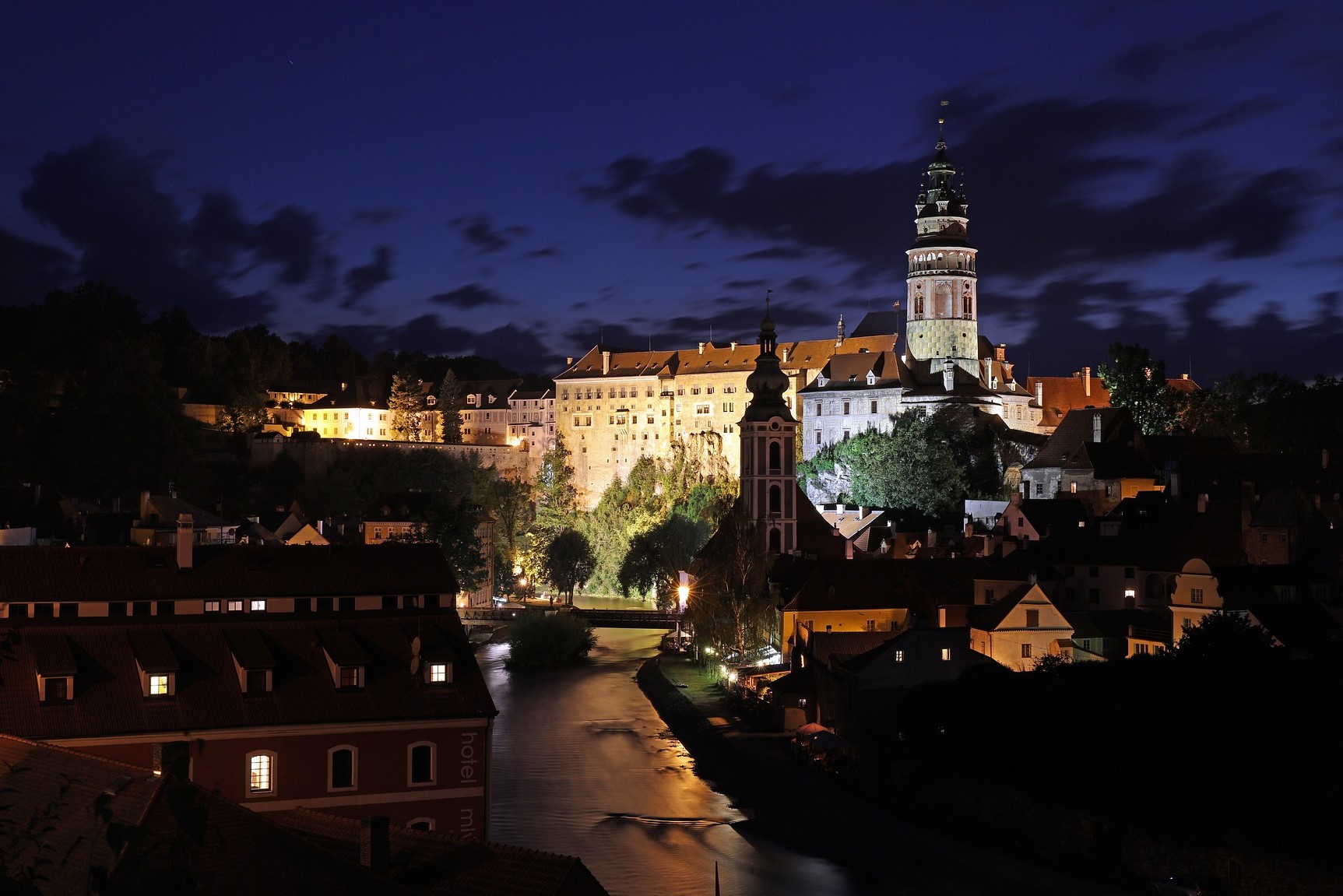 Historical City

Český Krumlov was first established nearly 1000 years ago and for the first few centuries was settled and occupied by German speaking people. In the early 14th century, most of the castle as we know it today was built by the famous Rosenberg family, a prominent family at the time who held much power and wealth in the area.
Due to their patronage of many artists and skilled workers, the small settlement grew substantially. Also, gold was discovered nearby and soon Český Krumlov was booming. For several centuries the town was mainly Czech speaking.
In more modern times, the city was briefly held by Germans during World War II but was recovered by the Czechs after the war. During the communist regime, some of the city fell into disrepair, but fortunately, it has been returned to its splendor and glory since the Velvet Revolution. Now tourists delight in the historical houses and buildings that populate the center of the city.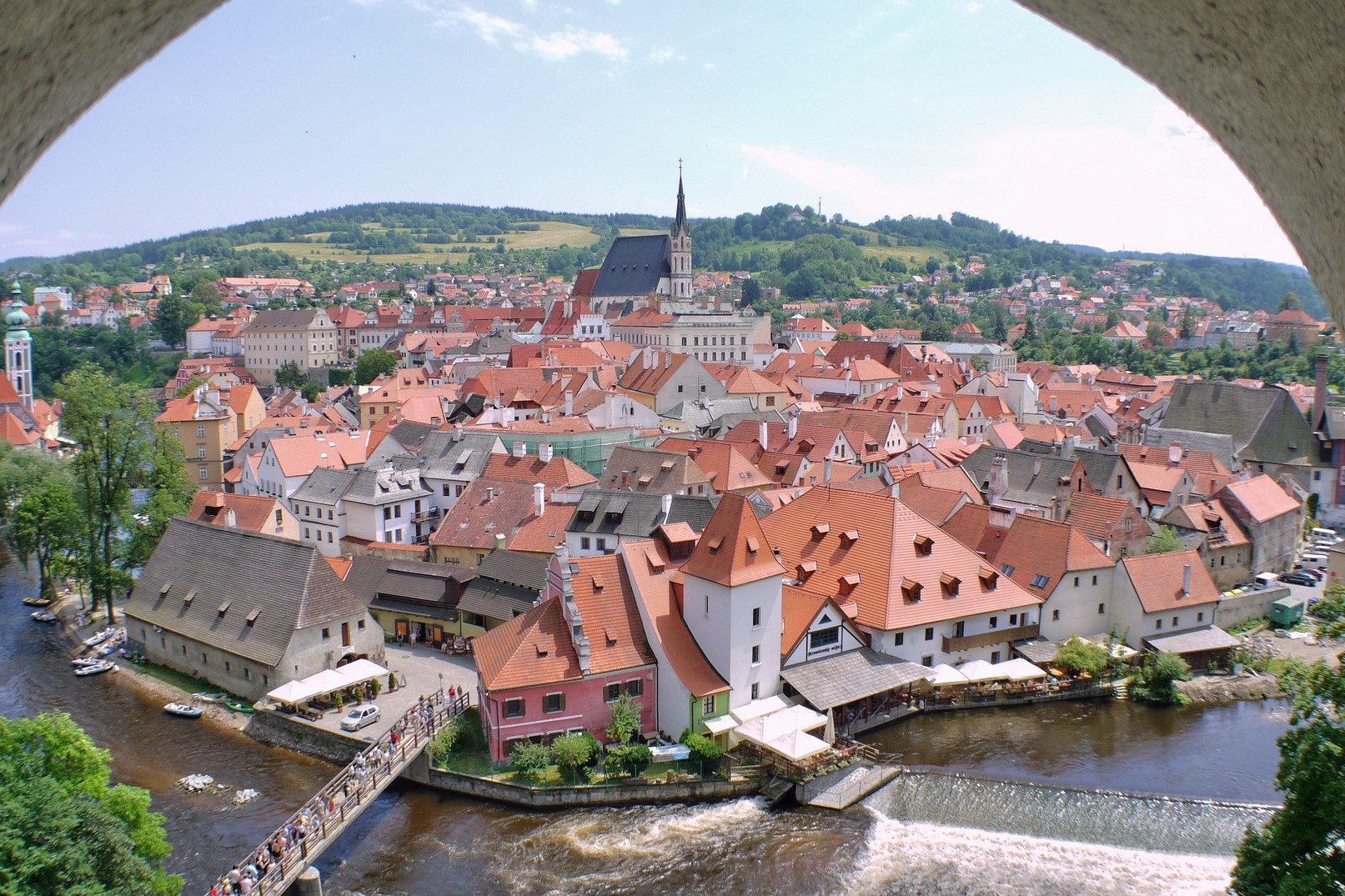 How to get to Český Krumlov

Český Krumlov is located about 2 hours from Prague by car or a bit longer if you choose to take a public bus or train. There are day tours from Prague which run daily, offering round trip service to and from Český Krumlov. A better option is to take one of the two day trips to Český Krumlov, so that you can really enjoy the city and spend the night exploring, which is quite possibly even more mystical and exciting as during the day.
Or, if you are taking a European trip, you could always get a one way ticket, either making it the half-way point for a trip to Vienna or Munich.
There are no airports very close to Český Krumlov, so ground transportation is the only option. Unless you are adventurous enough to sail down the Vltava River on a rafting tour, which has very popular in recent years. The rental of kayaks and small boats is possible from points in and around the town so that you and friends or family can paddle down the river, taking in the view of the town from the water.
Check out these
Awesome Tours Take Prague's best private tour to TWO castles! Everyone comes to Prague to see the majestic Prague Castle, but they do not know that just down river from this royal seat, there is another castle Vyšehrad, which was established at nearly the same time as the former and was also once the chosen seat for Prague's ruling class. Both castles hold their own dramatic and sometimes tragic histories. Both claim their own folklore and legends and both stand high above the rest of Prague, allowing for some of the best views of the city that you'll have while visiting us. Gorgeous Gems and Ghastly Ghosts: Karlštejn Castle stands out from other castles in this magical wonderland due to its mysterious past and haunting history. At its conception, it was to guard over the most precious gems and royal relics of the Holy Roman Empire, as decreed by Charles IV (also famous for the Charles Bridge). It did so, and since that time, many fantastic ghost stories have arisen about its many former residents. Then see the wonders of world renowned Czech glass making at a nearby glass factory. Through the day enjoy a traditional Czech pastry and later lunch, all included.