Karlovy Vary

This slightly sleepy town was originally established and made famous by King Charles (Karlov) IV, Holy Roman Emperor. As legend goes he discovered the local hot springs while out hunting one day, and decreed that a town be built in its place. Since then, the area has flourished with people from far and wide coming to enjoy the healing properties of the hot thermal waters.
In more recent times, it has become the host of an international movie festival, held each year in July for 10 days. Just as royals used to once frequent this town, now international stars, directors and reporters come to spend time and promote their latest projects, while also enjoying the spas and local culture.
Karlovy Vary also has several more typical Czech commodities such as as traditional herbal spirit called Becherovka, beautifully blown glass from the Moser Glass factory, and delicious Karlovarské oplatky (Carlsbad wafers).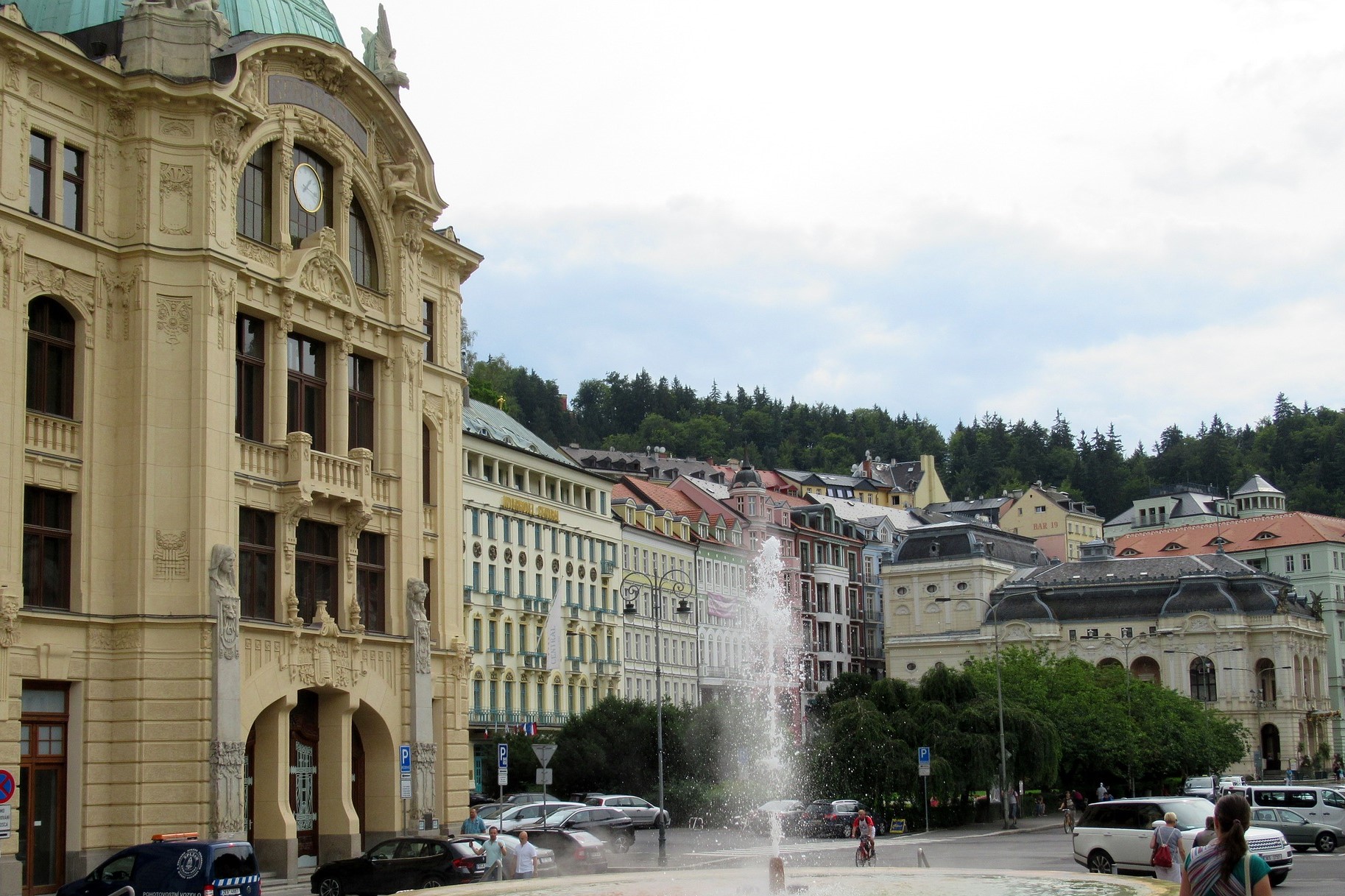 Film Festival Fiesta

The Karlovy Vary International Film Festival goes back all the way to the end of WWII when in 1946, 7 countries joined together to screen a recent results of the Czechoslovak film industry. Within a few years it had become a permanent feature in Karlovy Vary and gained much international acclaim during the 1940s and 50s. This later changed during the communist regime, but after the Velvet Revolution and the break from Slovakia, it has returned to its glory and is a year event, which happens each year in July.
Stars from around the globe come to showcase their latest film projects. Such names as Rita Hayworth, Robert De Niro, Annette Bening, Shirley Temple, Leonardo DiCaprio, Salma Hayek, Helen Mirren, Danny Devito and Morgan Freeman have attended events during the film festival.
Smaller and lesser known directors and actors also use this international event to present their projects for the first time. As the entrance level is quite low, it allows directors from all walks of life to participate and show the international community what they are doing in their home countries.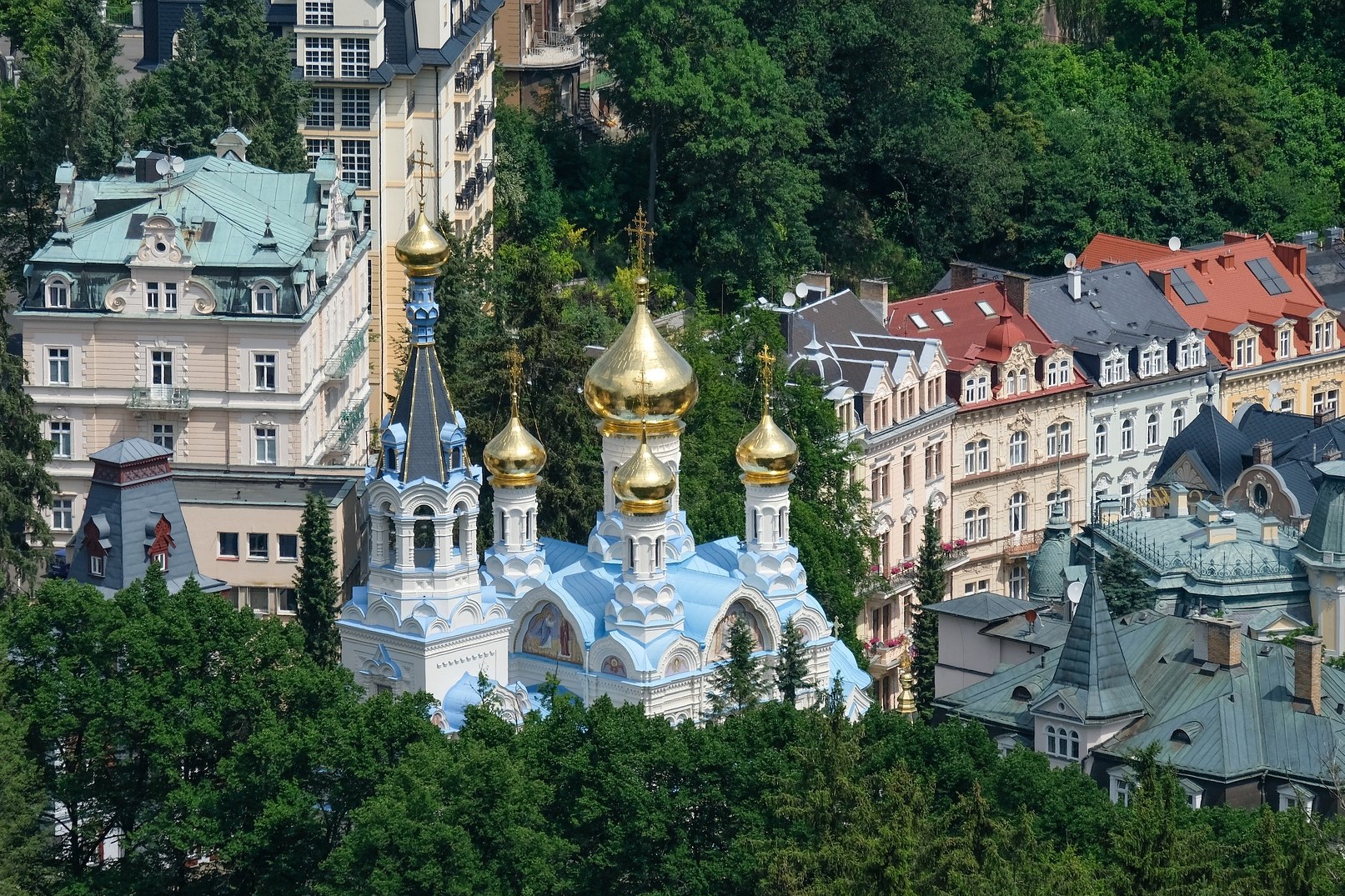 Spa Central

Of course the main draw throughout the year are the hot springs. Thousands of tourists from across the globe and within the Czech Republic flock to the beautifully preserved hotels and spas to enjoy a day or a week soaking in the curative properties of the hot water. The spas include many different luxury experiences such as beauty and massage packages.
Many visitors also enjoy buying small clay pots in which to gather some water from the public water fountains, which are boiling out from many places in the city, including many of the colonnades. The more established colonnades even post the temperature of the water which is pouring from the fountains.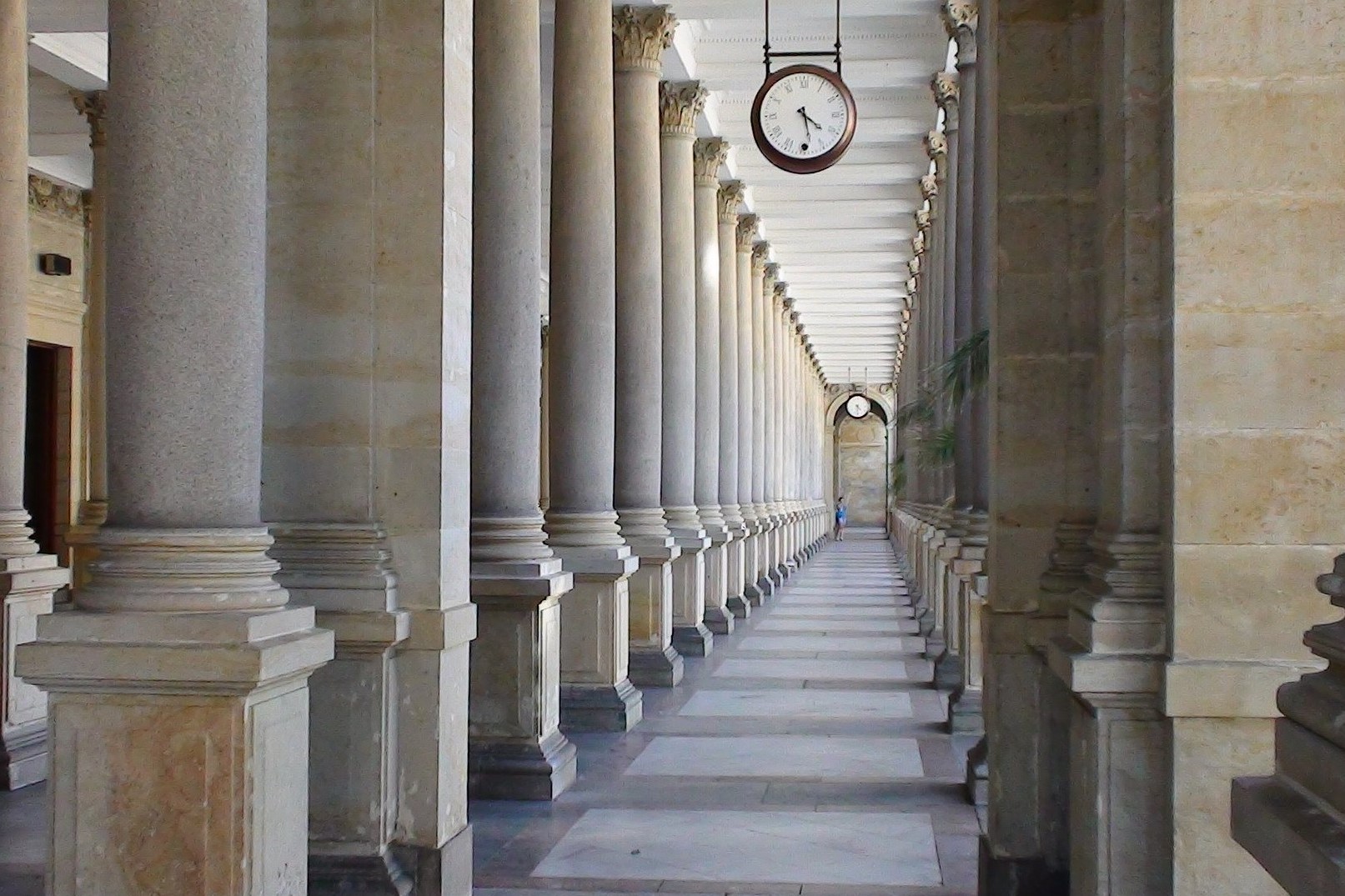 How to get to Karlovy Vary

Karlovy Vary lies over 2 hours west of Prague into western Bohemia, through farmers fields and small rolling hills. Upon arrival to the city, the land drops down and the full city of Karlovy Vary comes into view.
As in much of the Czech Republic, the best forms of transportation are by a hired car or a small tour. There are daily tours which bring guests to and from the city in one day, or you can always opt to stay for a night or two in order to enjoy all of the offers of the spa.
Due to the fact that visiting Karlovy Vary involves treating oneself to some of the spa treatments, it is also a treat to include a private car transfer to Karlovy Vary for couples and small groups.
Check out these
Awesome Tours Gorgeous Gems and Ghastly Ghosts: Karlštejn Castle stands out from other castles in this magical wonderland due to its mysterious past and haunting history. At its conception, it was to guard over the most precious gems and royal relics of the Holy Roman Empire, as decreed by Charles IV (also famous for the Charles Bridge). It did so, and since that time, many fantastic ghost stories have arisen about its many former residents. Then see the wonders of world renowned Czech glass making at a nearby glass factory. Through the day enjoy a traditional Czech pastry and later lunch, all included. For many, a trip to Prague is not the same without sneaking out of the city for a day trip to Kutná Hora. Here you will discover how this now sleepy town was once as important if not more important than Prague. It once controlled the currency and flow of money throughout Europe. During that time, its wealth grew and allowed it to construct amazing feats that still stand today: St. Barbara Cathedral, the Jesuit College, the Italian Court and Kamenná Kašna, a Gothic stone fountain. Don't miss out on the number one day trip from Prague.