Karlštejn Castle, Most Visited Castle Outside Prague

Karlštejn Castle was built by King Charles IV in the middle of the 14th century in order to store and protect the previous crown jewels and royal relics of the Holy Roman Empire. It was also meant to serve as a vacation home or retreat for the king and his family. The castle served carried out its purpose for nearly 100 years till the jewels were taken away for safe keeping in another fortress. However, later the Bohemian crown jewels came to rest in Karlštejn for an additional 200 years.
The castle itself is a big of an unusual structure, although picturesque and stunning in nature, with its vast number of turrets and towers, making it the most visiting castle (besides Prague's). The largest of the towers "Big Tower" stands above the rest. It contains a chapel which once held the jewels and important documentation of the royal court. In order to access the treasures, one would need to pass through 4 doors and 19 separate locks with 19 different keys, each one being held by independent guards.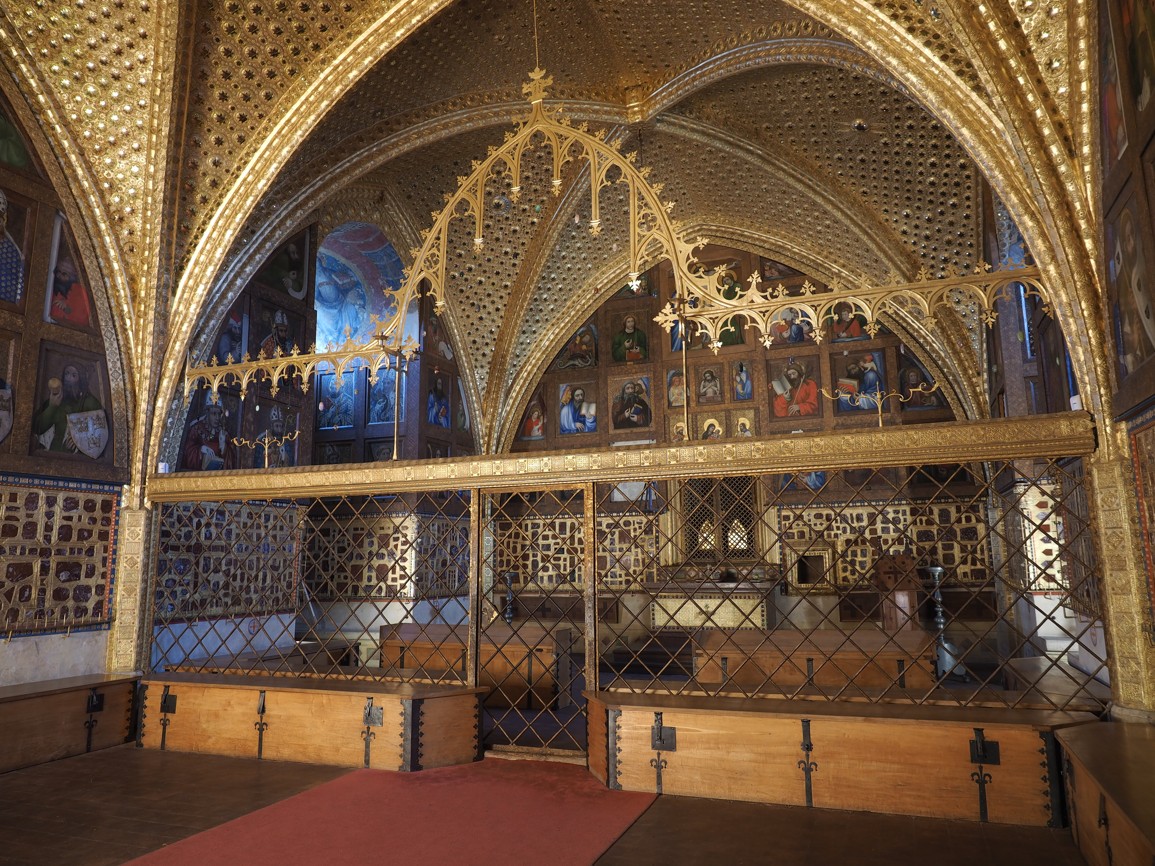 But there is a weakness

Despite their best efforts, the designers and builders of the Karlštejn Castle encountered one very important feature of any building and most especially a fortress – water. After drilling below ground 70 meters and not finding water, they had to devise a different and more complex system of drawing water into the castle walls.
They managed to do so by bringing water from a nearby stream through what would later be called the Well Tower. From there they could draw water up from the cistern, although it needed to be refilled manually throughout the year with the help of a floodgate.
This weakness lead to one of the first folklores or legends that surrounded Karlštejn in which they said that all those who worked to build the fortress and the well were later killed in order to prevent them from spreading the news of this failing in the safety and security of the castle.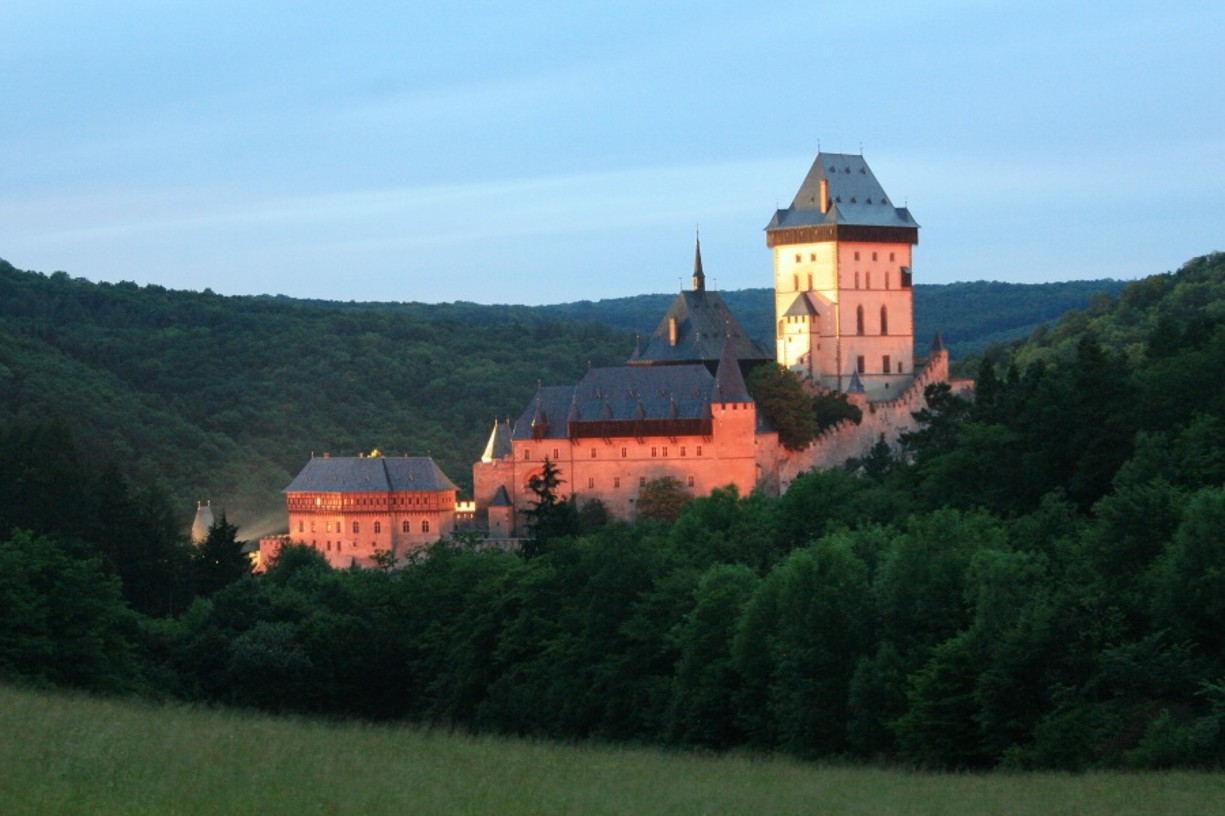 And so the stories began….

Since the massacre of the workmen, more stories of murder and ghosts have found themselves into local legend. Two of them include the stories of two different women, both named Catherine.
The first would later become St. Catherine, patroness of knowledge. She was so brilliant and beautiful that she was so bold as to refuse to marry the Emperor Maximilian. Due to this rejection and humiliation, the emperor proceeded to have Catherine tortured to death.
The second Katerina was the wife of the governor at that time. It is said that she herself tortured and killed 14 individuals in the courtyard of the castle. Later she too was sentenced to death. Some say that her spirit still haunts the castle.
Another story yet tells of one of the wives of King Charles IV. They say that her ghost haunts the local area, going door to door telling people who each will die. Believers often keep their window shades closed so that they don't see her and allow her to enter.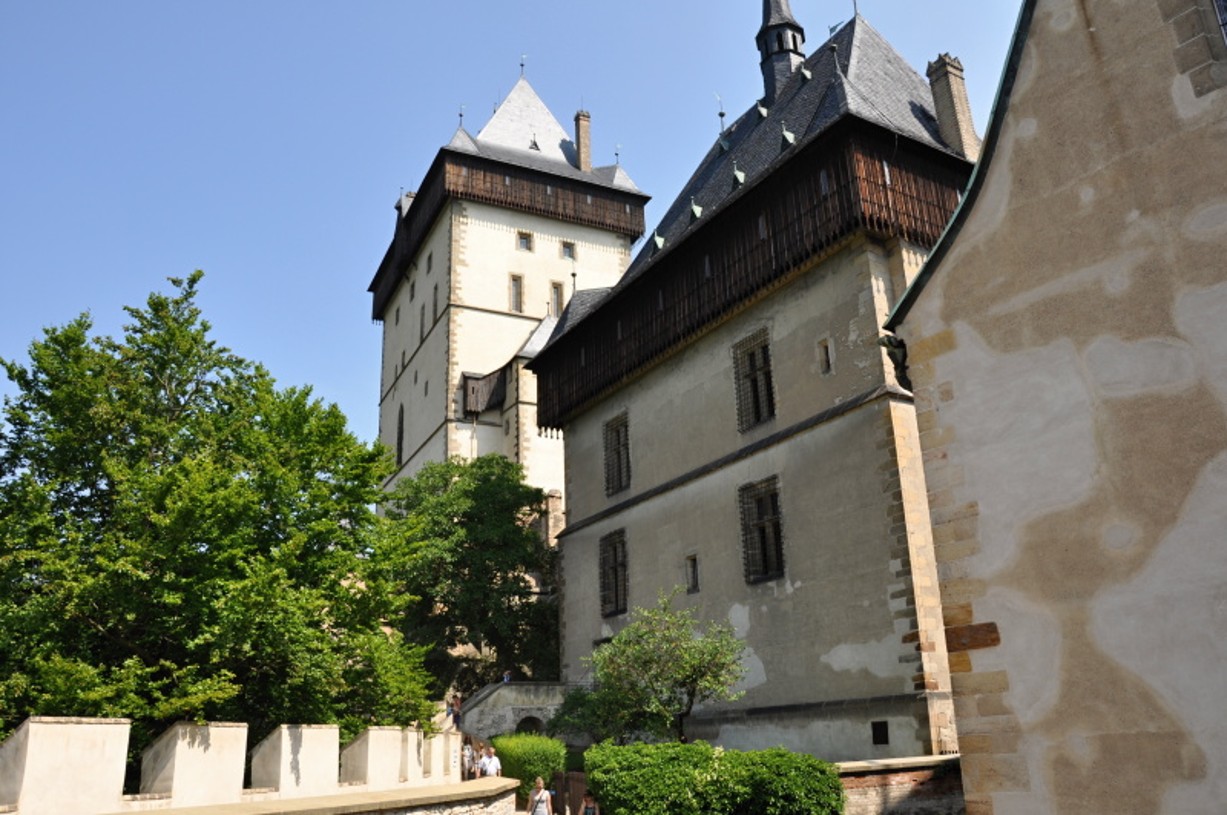 How to get to Karlštejn Castle

Karlštejn Castle can be found only about 30 kilometers or 20 miles south of Prague, through small villages and farmers' fields. The trip is quite easy to manage any way you choose to arrive.
Of course a private car with a driver is one of the easiest ways to get there so that you get picked up directly at your hotel and don't have to navigate the trains. This trip by car will take only about 45 minutes as many of the roads are not highway, which allows for a beautiful scenic viewing out the car window.
Another option is to take a train from Prague's Main Station (or from Smichov Station as well). Trains leave several times per hour and last about 45 minutes. Once you arrive at the station, it is another additional 10-15 minute walk to arrive to the small town of Karlštejn, just below the castle walls.
Check out these
Awesome Tours The top beer tour experience where you will visit 4 our our best Prague breweries: sophisticated beer experience at Strahov brewery, live beer making at New Town brewery, historical and old fun pub and brewery at U Fleků where we enjoy another great beer tasting. Then we can not miss the historical Brewery U Fleků (with traditional Czech dinner), and the best drafted Pilsner at U Zlatého tygra. All uniquely tailored with our professional local guide. We have years of experience working with young kids and families of all sizes. We have developed and created amazing day and multi-day tours and trips in Prague and the surrounding areas that will delight and excite your children as well as the adults involved. There are boat trips, fairy tale themed guided tours, guided zoo tours, graffiti workshops, ropes courses, museum visits, parks and playground visits with games, chocolate making classes, and more!