Summer 2020 – Day Trips from Prague
One of the many great things about living in Prague is that you are so close to everything, to Austria, to Italy, to Germany. Trips to these countries is as easy as getting into a car and driving a few hours or maybe taking a short flight from the airport in Prague. But travel this summer, 2020, will be a bit different from normal. With the travel bans slowly lifting, travel will still be discouraged, many people living in Prague will be looking for some places that are a bit closer to home.  Here are some suggestions for day trips from Prague that you might have missed before.
Liběchov – architectural delights and scary fairytale creatures
This small village of only about 1,000 inhabitants is located just north of Prague, in the district of Mělník in the Central Bohemian Region, halfway between Mělník and Štětí. The town itself is worth a visit with many great pieces of architecture still standing including the Liběchov Chateau, a former Renaissance fortress which was rebuilt into the Baroque style and the Church of Havel with Rococo and Classicist themes. But perhaps one of the main reasons for visiting Liběchov is found just outside the town limits where visitors can see two separate works of art by Czech artisit Václav Levý from 1845 and 1850. Klácelka Cave is a carved into sandstone and included some extraordinary figures such as Czech herors, dwarves and other fairy tale creatures. His other work, Blanik, are towering sculptures measuring 9 meters high and are considered to be one of the strangest and creepiest places in the Czech Republic.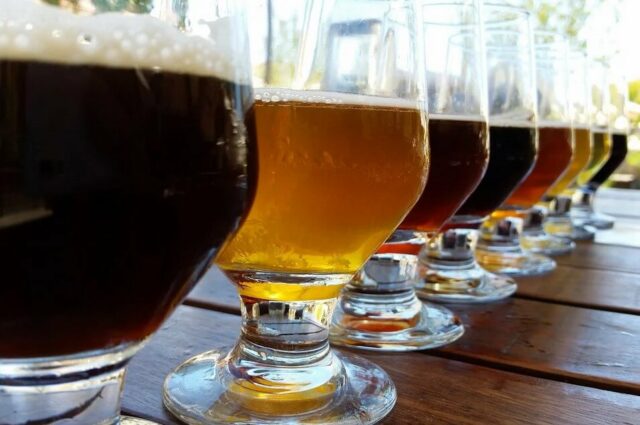 Beer Tours – check out a local brewery
There are many small breweries hiding just outside of Prague in small villages and towns. Traveling to several in one day is a great way to explore the countryside just outside of Prague without having to break out in a sweat. With a car or hired driver, you can easily check out three or four in one day, see rolling green hills and some of the smaller villages, while enjoying what the Czech Republic does best –  brew beer.
Some possible loops that you can check out are:
– Brewery Tour Loop 1: Unětice -Unhošť – Kytín
– Brewery Tour Loop 2: Kácov – Kostelec nad Černými lesy – Nupaky – Dolní Břežany
(Just remember to hire a driver or designate a DD (designated driver) if you are going to be on the road or hire one of ours for a safe brewery tour.)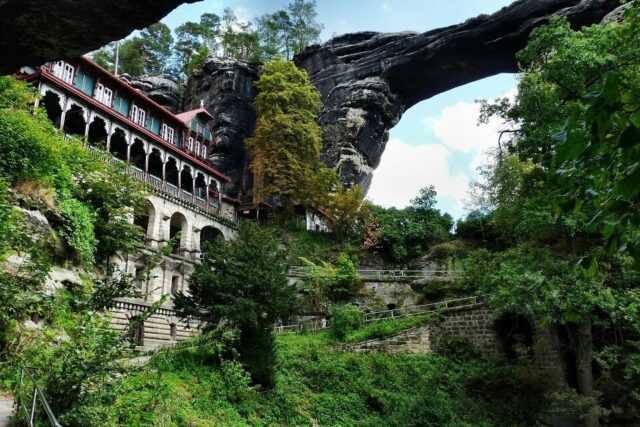 Český ráj – Bohemian Paradise
Most people have probably heard of Český ráj, but have you actually been there? And did you know that besides hiking through the forests and sandstone columns that are so emblematic of the region, you can also take a boat ride through a nearby gorge? Hrensko Gorge offers several options for taking a boat trip down the peaceful river through walls of sheer rock painted in green moss and towering vibrant emerald colored trees.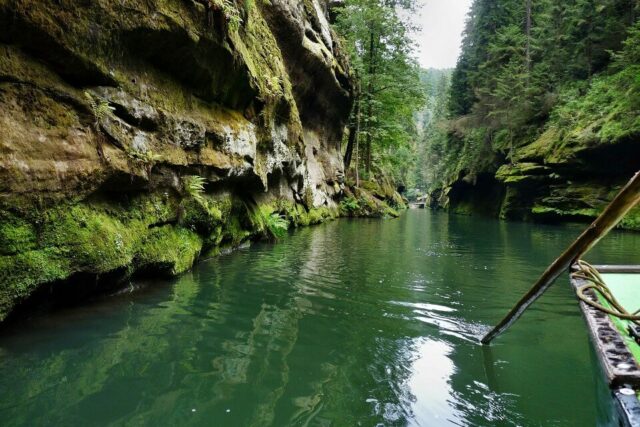 Litomerice to Lovosice – WWII history, wineries and a ferry ride
Just past Terezin is the small city of Litomerice. It's a beautiful Czech town, quite typical with an impressive main square, surrounded by gorgeous architecture dating back centuries, red-roofed buildings and winding cobble-stone streets which lead you through quiet neighborhoods and giving you a true impression of a traditional Czech town. From the city center you can head out of town, following one of the many hiking trails that crisscross all of the Czech Republic. One of the trails leads past a former World War II bunker, a crematorium and several abandoned buildings.
This part of Bohemia is called the Bread Basket of the Czech Republic as it is full of many fields and orchards that supply a lot of produce for the country. This includes wine as well! There are several small wineries in the Lovosice region and many have a wine cellar or restaurant where you can enjoy some of the local wine, meet the owner and enjoy a bit to eat as well.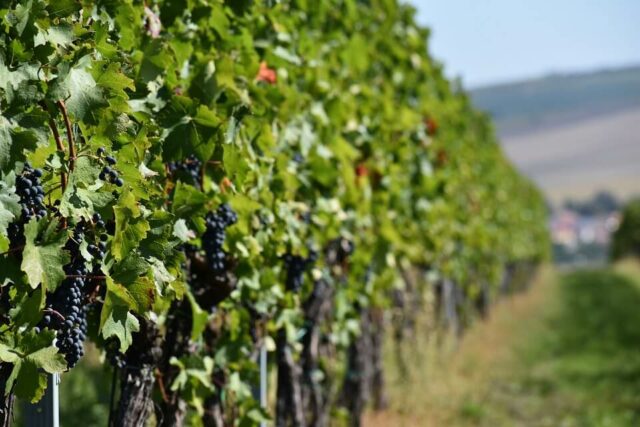 Once you have arrived in Lovosice you'll be on the Elbe River. If you are looking to add some more onto your hike you can cross the river with the only river crossing for kilometers, by ferry boat. The ferry boat zips (as a relaxed speed) back and forth across the Elbe, captained by a kind elderly man who might let you take the wheel if you ask nicely. Across the river the trail continues and you can decide whether to explore some more vineyards or you can return across the river and back to Litomerice.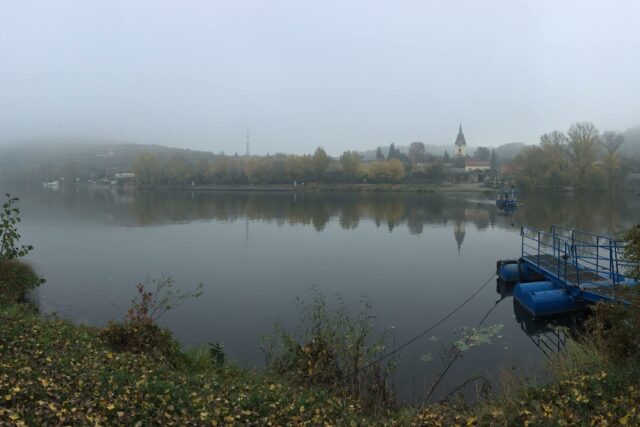 Kokořín Castle (Hrad Kokořín)
The nature surrounding Kokořín Castle is lush and beautiful in the summer when the trees are deep green and the rivers are all rushing with water. Kokořín Castle is located northeast of Prague, less than an hour's drive from the capital city. It was originally built in the early 1300s before being damaged severely in the Hussite Wars a century or so later. Luckily the castle was reconstructed again during World War I in a reconstruction campaign and has been a national cultural landmark since 2001. It has some great facilities like a swimming pool and tennis court, so it's perfect for a day of sport and relaxation in the forest.
Another great option for seeing Kokořín Castle is by air! Check out a hot air balloon ride or private helicopter flight over this famous castle or one of the many other castles in the area.